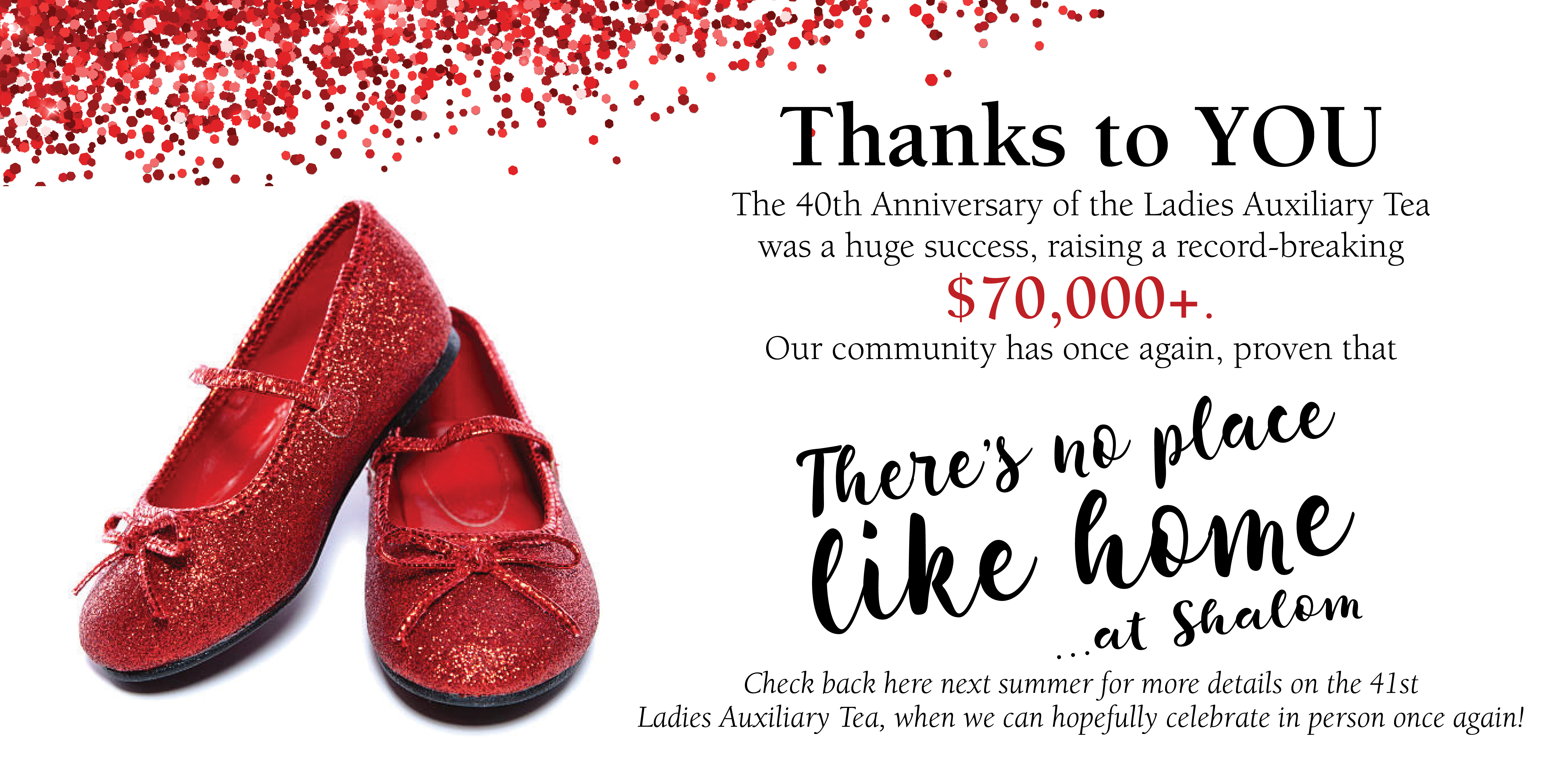 THANK YOU for making the 2021 Ladies Auxiliary Tea an unprecidented success!
This social afternoon of friendship and food, led by Rochelle Waxman & Jo-Ann Pomerantz, has been changing lives for 40 years. Check back in the summer of 2022 when we will be announcing the exciting plans for the 41st Annual Ladies Auxiliary Tea!
For more information, or to join the Ladies Auxiliary Tea team, contact Kathleen Thomas, Executive Director, Shalom Village Foundation.
Contact
To learn more about the Ladies Auxiliary Tea, please email Foundation@ShalomVillage.ca or contact Kathleen Thomas at 905-529-1613 x 264.